"Waiting On" Wednesday is a weekly event, hosted by Jill at Breaking the Spine, that spotlights upcoming releases that we're eagerly anticipating.
This week, I'm featuring: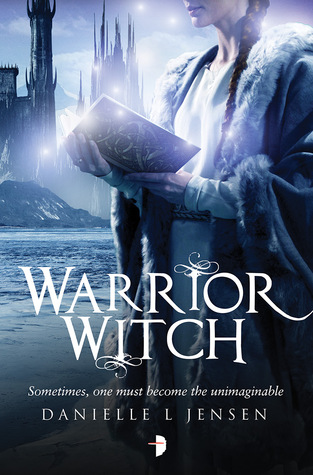 Warrior Witch by Danielle L. Jensen
Book Three of The Malediction Trilogy
Publication Date: May 3, 2016

Summary (from Goodreads):
Sometimes, one must become the unimaginable
The witch is dead, the curse is broken, and the trolls are free of their mountain prison. Cécile and Tristan have accomplished all it was foretold they would, but their greatest challenge remains: defeating the evil they have unleashed. Because the trolls are not the only creatures now free to walk the world.
Enclosed within the safety of Trianon's walls, Cécile and Tristan scramble for a way to protect the people of the Isle and liberate the trolls from their tyrant king. But Cécile and Tristan both have debts, and they will be forced to pay them at a cost far greater than they had ever imagined.
The thrilling conclusion to the breakout Malediction Trilogy by Goodreads Choice finalist Danielle L. Jensen.
I loved book one, didn't really like book two, hopefully book three won't disappoint!