Hey friends! Today is another day in which I didn't feel like writing/posting a review, but did feel like posting something... so I'm doing another favorites post! You can check out my favorite YA foreign editions posts HERE.
Here are some of my favorite YA books, based on the first letter of the title! One per letter of the alphabet. Ready?
Note: this isn't a definitive list! Some letters, like "T", have a lot of titles and a lot of favorites.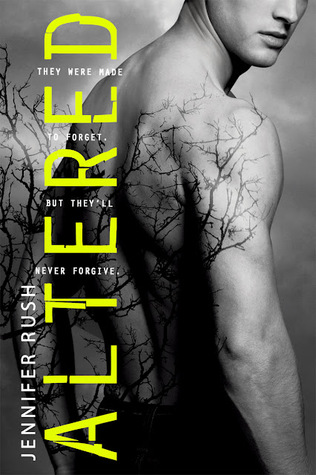 Altered by Jennifer Rush - seriously one of my favorite books of all time. There were a few other "A" books I had in mind, but I chose this one because it always should get extra love!
Between the Devil and the Deep Blue Sea by April Genevieve Tucholke - one of my favorite debuts of 2013! Such an incredible Gothic fiction novel.
Chantress by Amy Butler Greenfield - another excellent 2013 debut!
Defiance by C.J. Redwine - yet another fantastic 2013 debut! 2013 was THE year, yo.
Emerald Green by Kerstin Gier - the conclusion novel of an international bestselling series. I adored the trilogy!
Flame in the Mist by Renée Ahdieh - I'll read anything Ahdieh writes! This one might be my favorite of hers so far.
Grave Mercy by Robin LaFevers - my favorite YA book of 2013 and a favorite of all time. This is definitely the best 2012 debut I've read!
Haven by Mary Lindsey - this 2017 standalone novel was really good! Entangled published some really good ones last year.
Illusive by Emily Lloyd-Jones - one of my favorite 2014 debuts! I've enjoyed everything the author has written since this book.
Jubilee Manor by Bethany Hagen - this was a great conclusion to the duology!
Keeping the Castle by Patrice Kindl - this book was somewhat short for a YA novel, but so entertaining!
Lark Rising by Sandra Waugh - Another favorite 2014 debut! The series continued with Silver Eve but has since stalled. :(
My Life Next Door by Huntley Fitzpatrick - a 2012 debut that shocked me! I don't usually enjoy YA contemporary but this book was amazing.
Nothing Left to Burn by Patty Blount - this book is powerful and also pretty swoony! I loved Reece.
Of Metal and Wishes by Sarah Fine - seriously underrated duology! I loved this book (and series).
Princess of Thorns by Stacey Jay - such a great standalone fantasy novel. I miss Stacey Jay.
(I have no "Q" favorites! On to R...)
Rook by Sharon Cameron - there are soooo many "R" novels. But this one is always a favorite! The author's books in general are very, very good.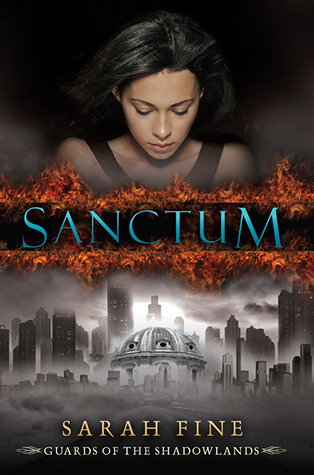 Sanctum by Sarah Fine - there were many "S" novels as well. I chose this one because I've reread it so many times, and it's the book that hooked me on Sarah Fine's fiction in the first place.
These Broken Stars by Amie Kaufman and Meagan Spooner - I skipped all of the books starting with "The", and the choice was still really difficult! I loved These Broken Stars, and now I've reminded myself that I need to read Their Fractured Light. Whoops!
Unhooked by Lisa Maxwell - best Peter Pan retelling ever! I've reread this book so many times. The romance is super swoony!
Vessel by Sarah Beth Durst - an amazing desert fantasy novel and hey, a WOC on the cover (of a 2012 publication)!
Warped by Maurissa Guibord - I could reread this book over and over. I have a paperback copy that is looking a little worn, from all the times I've picked it up. This one, and Revel - such great standalones!
(I have no "X" favorites! On to Y...)
(I have no "Y" favorites! On to Z...)
Zodiac by Romina Russell - Despite the love triangle, I really enjoyed this book! The series in general is just okay.
These are just a few of my favorites! I have plenty more but wanted to stick to one per letter. I need Q, X, and Y books to read! I've read a few starting with those letters but those books weren't my favorite. Please give me any recommendations of really good YA books that start with Q, X, and Y, if you have any! (Not a title starting with "The __" or "A __" or any other word, please!)