- From the book you're currently reading, or one you just finished, tell us what made you SWOON. What got your heart pounding, your skin tingling, and your stomach fluttering
- Try to make the swoon excerpt 140 characters (or less), if you are going to tweet about it. Use the hashtag #YABOUND when tweeting
This week, my swoon is from Avenged by Amy Tintera!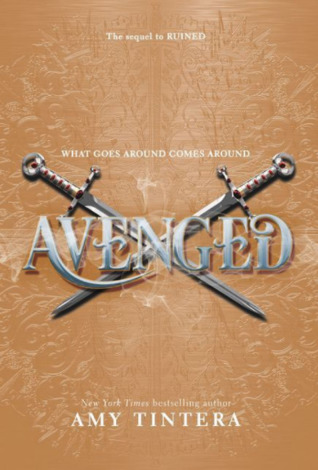 She pressed her lips to his, softly at first. His hands circled her waist, and he parted his legs, pulling her closer to him. His fingers slipped beneath her shirt, tracing the bare skin of her back, and it didn't matter that she had something to tell him, because she'd forgotten how to talk.
She climbed into his lap, letting her knees rest on either side of him. Her lips left his for a moment, and he leaned forward to catch them again.
She'd kissed him before. She'd kissed him in this bed before, even. But this was different. This was her body on fire, her brain turned to mush. This was nothing but him and the heat of his breath on her mouth.