Hello, lovely people! I'm sure most of you have heard of the campaign that Penguin is running, in celebration of Halloween! If you haven't, well, now you have! Catch my review of Slasher Girls and Monster Boys sometimes soon.
Here are the six Penguin novels that you should check out - prepared to be scared pants-less!
Slasher Girls and Monster Boys
Publication Date: August 18, 2015
Summary (from Goodreads):
A host of the sharpest young adult authors come together in this collection of terrifying tales and psychological thrillers. Each story draws from a mix of literature, film, television, or even music to offer something new and fresh and unsettling. Even better? After you've teased out each tale's references, satisfy your curiosity at the end, where the inspiration is revealed. There are no superficial scares here. These are stories that will make you think even as they keep you on the edge of your seat. From bloody horror, to the supernatural, to unnerving, all-too-possible realism, this collection has something for anyone looking for an absolute thrill.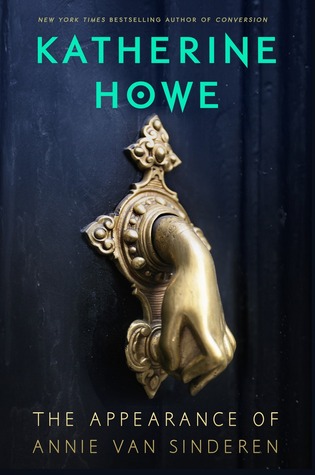 The Appearance of Annie Van Sinderen by Katherine Howe
Publisher: G.P. Putnam's Sons Books for Young Readers
Publication Date: September 15, 2015
Summary (from Goodreads):
It's summertime in New York City, and aspiring filmmaker Wes Auckerman has just arrived to start his summer term at NYU. While shooting a séance at a psychic's in the East Village, he meets a mysterious, intoxicatingly beautiful girl named Annie.
As they start spending time together, Wes finds himself falling for her, drawn to her rose petal lips and her entrancing glow. But there's something about her that he can't put his finger on that makes him wonder about this intriguing hipster girl from the Village. Why does she use such strange slang? Why does she always seem so reserved and distant? And, most importantly, why does he only seem to run into her on one block near the Bowery? Annie's hiding something, a dark secret from her past that may be the answer to all of Wes's questions . . .
The Accident Season by Moïra Fowley-Doyle
Publisher: Kathy Dawson Books
Publication Date: August 18, 2015
Summary (from Goodreads):
For fans of We Were Liars and How I Live Now comes a haunting, sexy, magically realistic debut about a famiy caught between a violent history, a taboo romance, and the mysteries lurking in their own backyard.
Every October Cara and her family become inexplicably and unavoidably accident-prone. Some years it's bad, like the season when her father died, and some years it's just a lot of cuts and scrapes. This accident season--when Cara, her ex-stepbrother, Sam, and her best friend, Bea, are 17--is going to be a bad one. But not for the reasons they think.
Cara is about to learn that not all the scars left by the accident season are physical: There's a long-hidden family secret underneath the bumps and bruises. This is the year Cara will finally fall desperately in love, when she'll start discovering the painful truth about the adults in her life, and when she'll uncover the dark origins of the accident season--whether she's ready or not.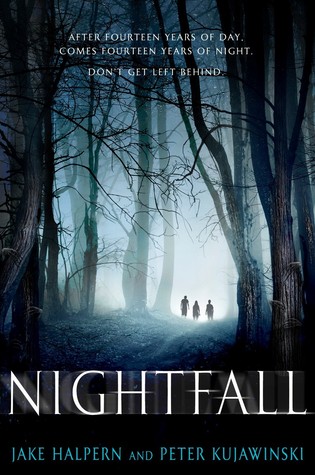 Nightfall by Jake Halpern and Peter Kujawinski
Publisher: G.P. Putnam's Sons Books for Young Readers
Publication Date: September 22, 2015
Summary (from Goodreads):
On Marin's island, sunrise doesn't come every twenty-four hours—it comes every twenty-eight years. Now the sun is just a sliver of light on the horizon. The weather is turning cold and the shadows are growing long.
Because sunset triggers the tide to roll out hundreds of miles, the islanders are frantically preparing to sail south, where they will wait out the long Night.
Marin and her twin brother, Kana, help their anxious parents ready the house for departure. Locks must be taken off doors. Furniture must be arranged. Tables must be set. The rituals are puzzling—bizarre, even—but none of the adults in town will discuss why it has to be done this way.
Just as the ships are about to sail, a teenage boy goes missing—the twins' friend Line. Marin and Kana are the only ones who know the truth about where Line's gone, and the only way to rescue him is by doing it themselves. But Night is falling. Their island is changing.
And it may already be too late.
Survive the Night by Danielle Vega
Publication Date: July 7, 2015
Summary (from Goodreads):
We're all gonna die down here. . . .
Julie lies dead and disemboweled in a dank, black subway tunnel, red-eyed rats nibbling at her fingers. Her friends think she's just off with some guy—no one could hear her getting torn apart over the sound of pulsing music.
In a tunnel nearby, Casey regrets coming to Survive the Night, the all-night underground rave in the New York City subway. Her best friend Shana talked her into it, even though Casey just got out of rehab. Alone and lost in the dark, creepy tunnels, Casey doesn't think Survive the Night could get any worse . . .
. . . until she comes across Julie's body, and the party turns deadly.
Desperate for help, Casey and her friends find themselves running through the putrid subway system, searching for a way out. But every manhole is sealed shut, and every noise echoes eerily in the dark, reminding them they're not alone.
Trapped underground with someone—or something—out to get them, Casey can't help but listen to her friend's terrified refrain: "We're all gonna die down here. . . ." in this bone-chilling sophmore novel by the acclaimed author of The Merciless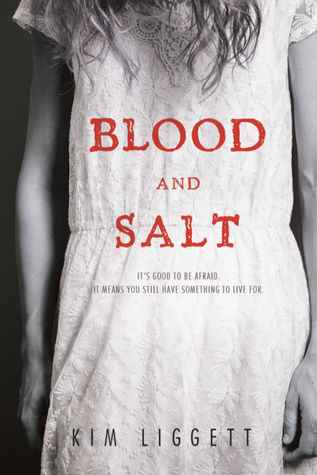 Blood and Salt by Kim Liggett
Publisher: G.P. Putnam's Sons Books for Young Readers
Publication Date: September 22, 2015
Summary (from Goodreads):
Romeo and Juliet meets Children of the Corn in this one-of-a-kind romantic horror.
"When you fall in love, you will carve out your heart and throw it into the deepest ocean. You will be all in—blood and salt."
These are the last words Ash Larkin hears before her mother returns to the spiritual commune she escaped long ago. But when Ash follows her to Quivira, Kansas, something sinister and ancient waits among the rustling cornstalks of this village lost to time.
Ash is plagued by memories of her ancestor, Katia, which harken back to the town's history of unrequited love and murder, alchemy and immortality. Charming traditions soon give way to a string of gruesome deaths, and Ash feels drawn to Dane, a forbidden boy with secrets of his own.
As the community prepares for a ceremony five hundred years in the making, Ash must fight not only to save her mother, but herself—and discover the truth about Quivira before it's too late. Before she's all in—blood and salt.
Author Website | Goodreads | Amazon | Barnes and Noble
Other Wicked Reads Announcements:
- Share your #TwitterGhostStory on Twitter, from 10/26 to 10/31
- Chat with @mashreads and these authors on FRIDAY, 4 PM EST:
Danielle Vega (twitter.com/dvegabooks) author of The Merciless and Survive the Night
Peter Kujawinski (twitter.com/kujawinski) author of Nightfall
Kim Liggett (twitter.com/kim_liggett) author of Blood and Salt
April Genevieve Tucholke (https://twitter.com/apriltucholke) author of Slasher Girls & Monster Boys
Carol Goodman (https://twitter.com/C_Goodmania) author of Blythewood series
Sally Green (https://twitter.com/Sa11eGreen) author of the Half Bad series