Welcome to Week Thirty-Five of Sweet Talk with the Sweet Sixteens! To see more details about Sweet Talk as well as previous posts, see the introduction post. Thanks to Charlene (Bookish Whimsy), for designing the banner and button for Sweet Talk.
Today, I'm featuring the authors and books publishing during the week of August 30th!
1. Describe your debut novel in sixteen words.
2. Pitch your book! For fans of _____, _____ meets _____, etc.
3. What are you working on now – is it related to your debut novel?
Kathleen Glasgow, Author of Girl in Pieces
1. Girl in Pieces is the story of a girl learning to live in the world.
2. Girl in Pieces is for fans of All the Bright Place and Thirteen Reasons Why.
3. I'm working on a book about grief, skateboards, the desert, and emojis.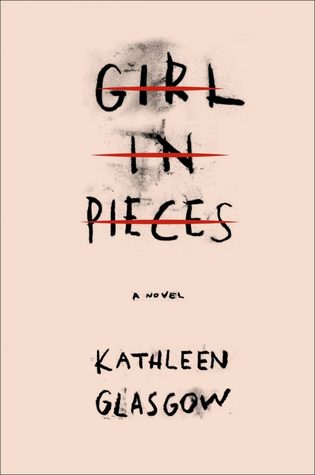 (Click on the cover to go to Goodreads!)
Other Sweet Sixteens Books Publishing This Week:
(Click on the cover to go to Goodreads!)
- Finished copy of Enter Title Here
- The Last Cherry Blossom bookmarks
- Signed hardcover copy of The Rat Prince
- Signed hardcover copy of Unscripted Joss Byrd
- Girl in Pieces swag