Welcome to Week Forty-Seven of Sweet Talk with the Sweet Sixteens! To see more details about Sweet Talk as well as previous posts, see the introduction post. Thanks to Charlene (Bookish Whimsy), for designing the banner and button for Sweet Talk.
Today, I'm featuring the authors and books publishing during the week of November 22nd!
1. Describe your debut novel in sixteen words.
2. Pitch your book! For fans of _____, _____ meets _____, etc.
3. What are you working on now – is it related to your debut novel?
Audrey Coulthurst, Author of Of Fire and Stars
1. A princess with forbidden magic betrothed to a prince falls in love with his sister instead.
2. The Girl of Fire and Thorns by Rae Carson meets Ash by Malinda Lo.
3. I'm working on a companion book set in a different kingdom ~200 years earlier than Of Fire and Stars. It is about a girl who is half god and can shape the future by writing in her blood.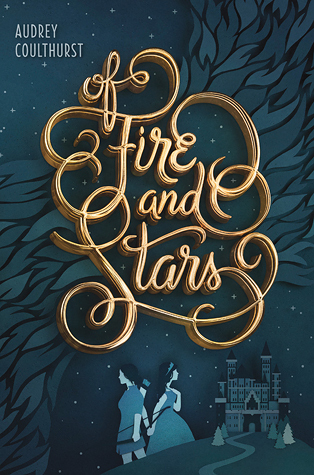 (Click on the cover to go to Goodreads!)
Other Sweet Sixteens Books Publishing This Week:
Of Fire and Stars is the only one!
- Finished copy of The Friendship Experiment
- Copy of The Boomerang Effect
- Flashfall swag
- Of Fire and Stars swag
- Girls in the Moon swag