Stacking the Shelves is a weekly meme hosted by Tynga's Reviews, in which bloggers share the books and swag they've received in the past week!
So, what did I get in the week of Sunday, February 22nd to Saturday, February 28th?
(all links to Goodreads are provided!)
In the mail:
Thank you, Emma! This completes one trade, a step closer to my Kasie West ARC collection!
Another trade, another ARC collection! Thank you, Crystal!
LOVELY PACKAGING! Thank you so much, Scholastic!
Yes! Thank you, Macmillan!
An ARC of Empire of Night by Kelley Armstrong (solicited)
An ARC of Forged by Erin Bowman (unsolicited)
I already have Magonia and Forged, and I didn't LOVE The Taking; never heard of Endangered. Empire of Night was the only one I requested, and I'll be reviewing it on Tuesday! Thank you for all of this, Harper!
From NetGalley:
Mania by J.R. Johansson
I liked Insomnia a lot, and Paranoia was okay... but I definitely want to continue this series!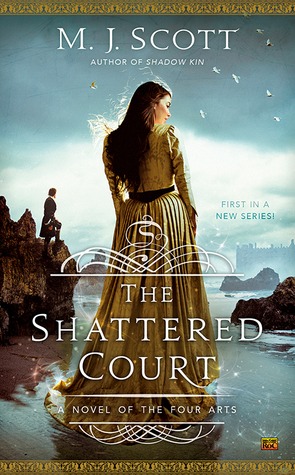 The Shattered Court by M.J. Scott
Eeee! I have been aching to read this one! Fantasy! Lovely cover!
From Amazon:
Hey, it was free! Plus, I love Gena's books!
I barely slept at all this week! Seriously, a lot of three- and four-hour nights of sleep this week... but I churned out a ton of work and I feel pretty great about it all (despite feeling even more sleep-deprived than before). I hope everyone is doing well! How was your week? :)