Stacking the Shelves is a weekly meme hosted by Tynga's Reviews, in which bloggers share the books and swag they've received in the past week!
So, what did I get in the week of Sunday, November 18th to Saturday, November 24th?
(all links to Goodreads are provided!)
Nothing! Ba humbug! I blame the short week due to the Thanksgiving holiday though.
From NetGalley:
From Edelweiss:
From Amazon:
So I did indulge in some Black Friday shopping, both book-related and non-book-related! Thanks to Amazon's coupon...

... and amazing YA sale, I got a few more books. Including a shiny hardcover copy of Archenemies, which is only $9.99 at the moment!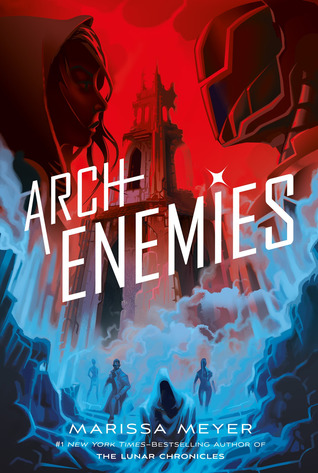 **In other Black Friday sales** -- you should check out Barnes & Noble's Black Friday Signed Editions sale! Tons of signed YA books are available - like Legendary by Stephanie Garber, Children of Blood and Bone by Tomi Adeyemi, Wildcard by Marie Lu, and many more. In-store only, I believe, and while quantities last!
Check out my giveaways:
(Click on the images to go to the giveaways!)
Bit of a boring STS post this week since I didn't actually get any books. But it was Thanksgiving on Thursday, so I got Thursday and Friday off from work. It has been so relaxing and much needed! I did an incredible amount of shopping and I regret nothing! Happy holidays!