Hey fam! Happy Monday! Or something - are Mondays ever really happy? Let's change that! Today I'm sharing another Monday Muse post, which features my hobbies other than reading.
It has been a while since I posted one of these! I made some progress in my 17-18 Johanna Basford planner. This castle is so gorgeous!
I moved on to another garden-y one. This one took soooo long to finish. It has been slow-going, on the metro!
And now I'm starting a holiday one!
Speaking of holidays, I AM SO EXCITED FOR HOLIDAYS! November/December is my favorite time of year. I've been jamming to Christmas music since Thanksgiving ended.
I'm participating in #TBTBSanta for a fifth year! If you don't know what that is, see THIS post. It's an awesome Secret Santa book exchange. I'm just about finished with the package I'm sending to my recipient! Just need some more candy, methinks. =)
In bookish news, I recently discovered The Candle and the Flame by Nafiza Azad and I can't wait for it to publish! It sounds and looks amazing!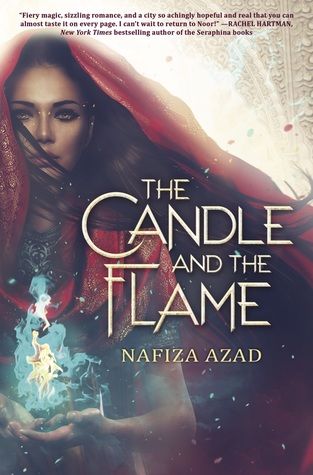 I also saw this fantastic preorder incentive on Twitter. I love the His Fair Assassins series, and I can't wait to read Courting Darkness. So it's such a bonus that the publisher is offering quite the preorder incentive! The first 300 preorders receive everything in the photo. Don't miss out! Click on the photo for more details.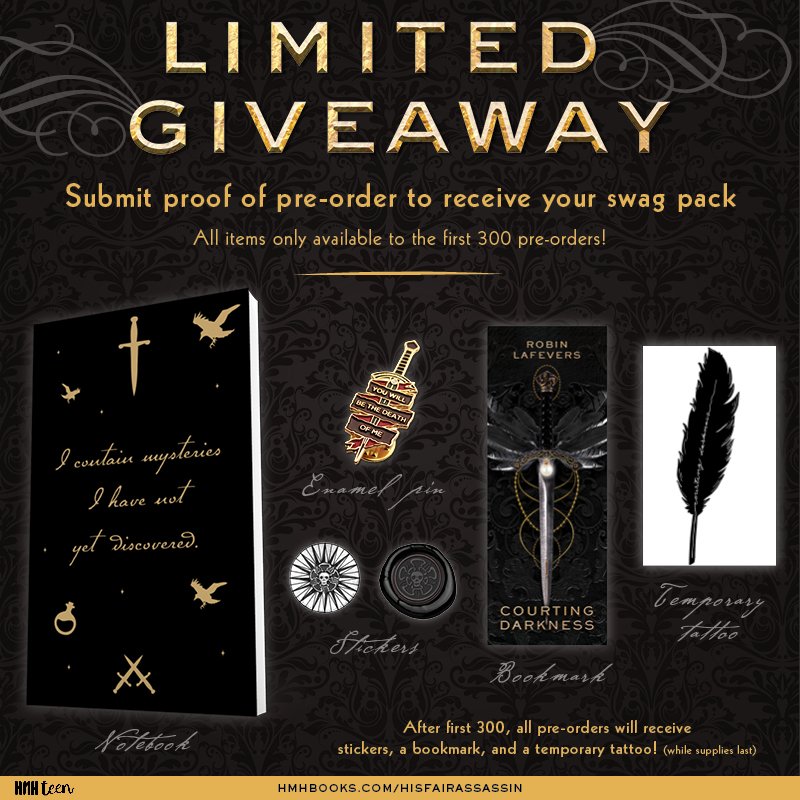 And finally, here are some of my giveaways that are ending soon!
(Click on the images to go to the posts!)