Welcome to Week Eight of Sweet Talk with the Sweet Sixteens! To see more details about Sweet Talk as well as previous posts, see the introduction post. Thanks to Charlene (Bookish Whimsy), for designing the banner and button for Sweet Talk.
Today, I'm featuring the authors and books publishing during the week of February 23rd!
1. Describe your debut novel in sixteen words.
2. Pitch your book! For fans of _____, _____ meets _____, etc.
3. What are you working on now – is it related to your debut novel?
Kim Savage, Author of After the Woods
1. One year after an abduction, clues emerge that call everything that happened that day into question.
2. Perfect for fans of Lynn Weingarten and Courtney Summers.
3. I just finished Beautiful Broken Girls (FSG/Macmillan) comes out in Winter 2017: think The Virgin Suicides meets 13 Reasons Why with a mystical twist.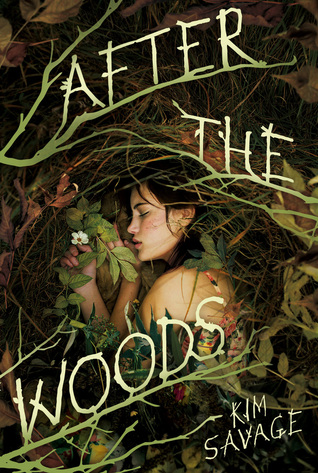 (Click on the cover to go to Goodreads!)
Other Sweet Sixteens Books Publishing This Week:
(Click on the covers to go to Goodreads!)
- Assassin's Heart swag
- Symptoms of Being Human swag
- Finished copy of The Abyss Surrounds Us
- Blackhearts swag
- The Girl From Everywhere swag
- After the Woods swag