Welcome to Week Seven of Sweet Talk with the Sweet Sixteens! To see more details about Sweet Talk as well as previous posts, see the introduction post. Thanks to Charlene (Bookish Whimsy), for designing the banner and button for Sweet Talk.
Today, I'm featuring the authors and books publishing during the week of February 16th!
The Questions:
1. Describe your debut novel in sixteen words.
2. Pitch your book! For fans of _____, _____ meets _____, etc.
3. What are you working on now – is it related to your debut novel?
The Authors:
Heidi Heilig, Author of The Girl From Everywhere
1. Nix sails through time using maps from myth and history--will her own past unmake her?
2. For fans of time travel: myth meets history! Okay so I'm terrible at this game, but honestly if you love those things, you will love THE GIRL FROM EVERYWHERE.
3. I'm editing book two in the series, and outlining a new series as well.
The Books: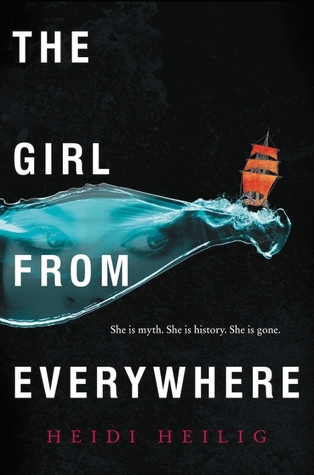 (Click on the cover to go to Goodreads!)



Other Sweet Sixteens Books Publishing This Week:
The Girl from Everywhere is actually the only one!
The Giveaway:

- Assassin's Heart swag
- Symptoms of Being Human swag
- Finished copy of The Abyss Surrounds Us
- Blackhearts swag
- The Girl From Everywhere swag
- After the Woods swag