Welcome to this month's Science in Fiction feature! Science in Fiction is a meme I created to showcase the wonderful aspects of science in Young Adult fiction novels. For more information and previous feature, check out the "Science in Fiction" tag!
Well, I haven't done one of these posts since September! It's about time I posted about science in fiction. This month, I'm showcasing some 2019 YA science fiction books!
A Soldier and a Liar by Caitlin Lochner
Publication Date: February 19, 2019
Summary (from Goodreads):

In a world on the brink of war, four superpowered teens must learn to work together for peace in Caitlin Lochner's action-packed debut novel, A Soldier and A Liar.
Lai Cathwell is good at keeping secrets. As a Nyte, a supernaturally gifted teenager who is feared and shunned by the ungifted, this skill is essential to survival. Orchestrating her own imprisonment to escape military duty has only honed her ability to deceive others. But when rebels start attacking the city, Lai is dragged back into the fight with a new team of Nytes.
Thrown together with Jay, a self-conscious perfectionist consumed by the desire to be accepted; Al, a short-tempered fighter lying for the sake of revenge; and Erik, an amnesiac hell-bent on finding his memories and his place in the world, Lai realizes she's facing an entirely different kind of challenge--one that might just be impossible. But if this team can't learn to work together, the entire sector will be plunged into war.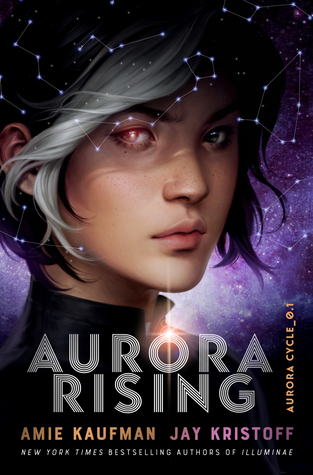 Aurora Rising by Amie Kaufman & Jay Kristoff
Book One of the Aurora Cycle series
Publisher: Knopf Books for Young Readers
Publication Date: May 7, 2019
Summary (from Goodreads):
From the internationally bestselling authors of THE ILLUMINAE FILES comes an epic new science fiction adventure.
The year is 2380, and the graduating cadets of Aurora Academy are being assigned their first missions. Star pupil Tyler Jones is ready to recruit the squad of his dreams, but his own boneheaded heroism sees him stuck with the dregs nobody else in the Academy would touch…
A cocky diplomat with a black belt in sarcasm
A sociopath scientist with a fondness for shooting her bunkmates
A smart-ass techwiz with the galaxy's biggest chip on his shoulder
An alien warrior with anger management issues
A tomboy pilot who's totally not into him, in case you were wondering
And Ty's squad isn't even his biggest problem—that'd be Aurora Jie-Lin O'Malley, the girl he's just rescued from interdimensional space. Trapped in cryo-sleep for two centuries, Auri is a girl out of time and out of her depth. But she could be the catalyst that starts a war millions of years in the making, and Tyler's squad of losers, discipline-cases and misfits might just be the last hope for the entire galaxy.
They're not the heroes we deserve. They're just the ones we could find. Nobody panic.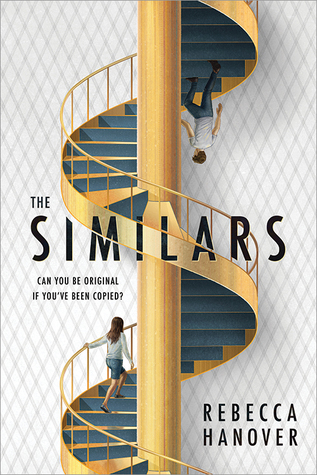 The Similars by Rebecca Hanover
Book One of The Similars series
Publisher: Sourcebooks Fire
Publication Date: January 1, 2019
Summary (from Goodreads):
When six clones join Emmaline's prestigious boarding school, she must confront the heartbreak of seeing her dead best friend's face each day in class.
The Similars are all anyone can talk about at the elite Darkwood Academy. Who are these six clones? What are the odds that all of them would be Darkwood students? Who is the madman who broke the law to create them? Emma couldn't care less. Her best friend, Oliver, died over the summer and all she can think about is how to get through her junior year without him. Then she comes face-to-heartbreaking-face with Levi—Oliver's exact DNA replica and one of the Similars.
Emma wants nothing to do with the Similars, but she keeps getting pulled deeper and deeper into their clique, uncovering dark truths about the clones and her prestigious school along the way. But no one can be trusted…not even the boy she is falling for who has Oliver's face.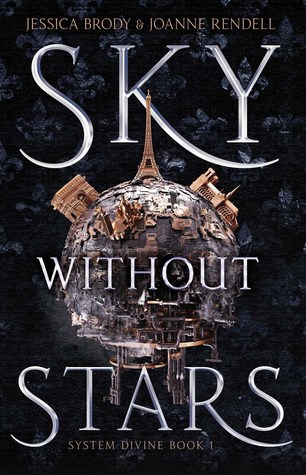 Sky Without Stars by Jessica Brody & Joanne Rendell
Book One of the System Divine series
Publication Date: May 26, 2019
Summary (from Goodreads):
A thief. An officer. A guardian.
Three strangers, one shared destiny . . .
When the Last Days came, the planet of Laterre promised hope. A new life for a wealthy French family and their descendants. But five hundred years later, it's now a place where an extravagant elite class reigns supreme; where the clouds hide the stars and the poor starve in the streets; where a rebel group, long thought dead, is resurfacing.
Whispers of revolution have begun—a revolution that hinges on three unlikely heroes…
Chatine is a street-savvy thief who will do anything to escape the brutal Regime, including spy on Marcellus, the grandson of the most powerful man on the planet.
Marcellus is an officer—and the son of a renowned traitor. In training to take command of the military, Marcellus begins to doubt the government he's vowed to serve when his father dies and leaves behind a cryptic message that only one person can read: a girl named Alouette.
Alouette is living in an underground refuge, where she guards and protects the last surviving library on the planet. But a shocking murder will bring Alouette to the surface for the first time in twelve years…and plunge Laterre into chaos.
All three have a role to play in a dangerous game of revolution—and together they will shape the future of a planet.
Power, romance, and destiny collide in this sweeping reimagining of Victor Hugo's masterpiece, Les Misérables.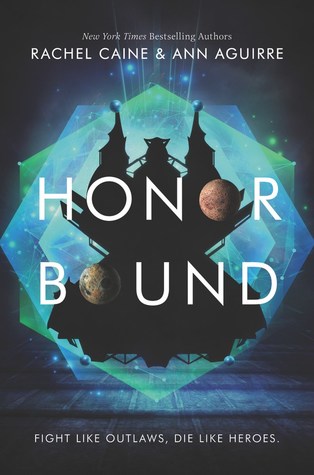 Honor Bound by Rachel Caine & Ann Aguirre
Book Two of the Honors series
Publisher: Katherine Tegen Books
Publication Date: February 19, 2019
Summary (from Goodreads):
Savvy criminal turned skilled Leviathan pilot Zara Cole finds new friends and clashes with bitter enemies in the second book of this action-packed series from New York Times bestselling authors Rachel Caine and Ann Aguirre that's perfect for fans of The 100 and The Fifth Wave.
Zara Cole was a thief back on Earth, but she's been recently upgraded to intergalactic fugitive. On the run after a bloody battle in a covert war that she never expected to be fighting, Zara, her co-pilot Beatriz, and their Leviathan ship Nadim barely escaped the carnage with their lives.
Now Zara and her crew of Honors need a safe haven, far from the creatures who want to annihilate them. But they'll have to settle for the Sliver: a wild, dangerous warren of alien criminals. The secrets of the Sliver may have the power to turn the tide of the war they left behind—but in the wrong direction.
Soon Zara will have to make a choice: run from the ultimate evil—or stand and fight.
Tell me about some of the science fiction books you're looking forward to reading in 2019 - Young Adult, adult, or otherwise!