Happy Sunday, bibliovores! Today is another day in which I didn't feel like writing/posting a review, but did feel like posting something... so I'm doing another favorites post! You can check out my other favorites posts in a previous posts (for example).
Here are some of my favorite YA one-hit wonders! Ever read a book, love it, and can't wait for the author to write something new (whether related to the original book or not)? And then years pass and you realize that the author hasn't written a book since? Yeah... that's what this post is all about. Whether a single book, or a series, the books in this post are one-hit wonders. Authors, please give us more! (Or me, at the very least.)
Myra McEntire's Hourglass series
(I don't think I ever read book three. But I loved book one and book two.)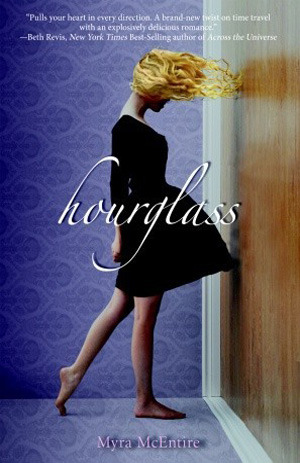 Carrie Jones's Need series
(Yes, she wrote a book after this. I still consider the Need series a one-hit wonder!)
Flynn Meaney's The Boy Recession
Elizabeth Norris's Unraveling series
Lisa Cach's Wake Unto Me
Kathleen Peacock's Hemlock series
Gina Rosati's Auracle
Sara Walsh's The Dark Light
Maurissa Guibord's Warped and Revel
(Throwing in both books, even though they aren't related.)
Tell me some of your favorite YA one-hit wonders!